Reliance Jio USSD Codes: Reliance Jio has become the most popular and fastest internet service provider within a short time. It is providing the fastest internet through its 4G LTE network all over India.
If you are a new user or recently switched from another network via port and need to know how to check the main balance, validity, data plans, offers, and loan on your mobile phone, you should know the most commonly used Jio SIM USSD Codes.
This post shares all necessary and useful information, including Jio Balance Check Code, 4G data usage and remaining data, remaining SMS quota, the latest recharge offers, etc. You also get all the answers to questions like, How to check Jio number? And more provided in this article. With the provided phone number, you can also call Jio Customer Care to talk with a customer care executive/representative for any complaint or if you need any solution for your query.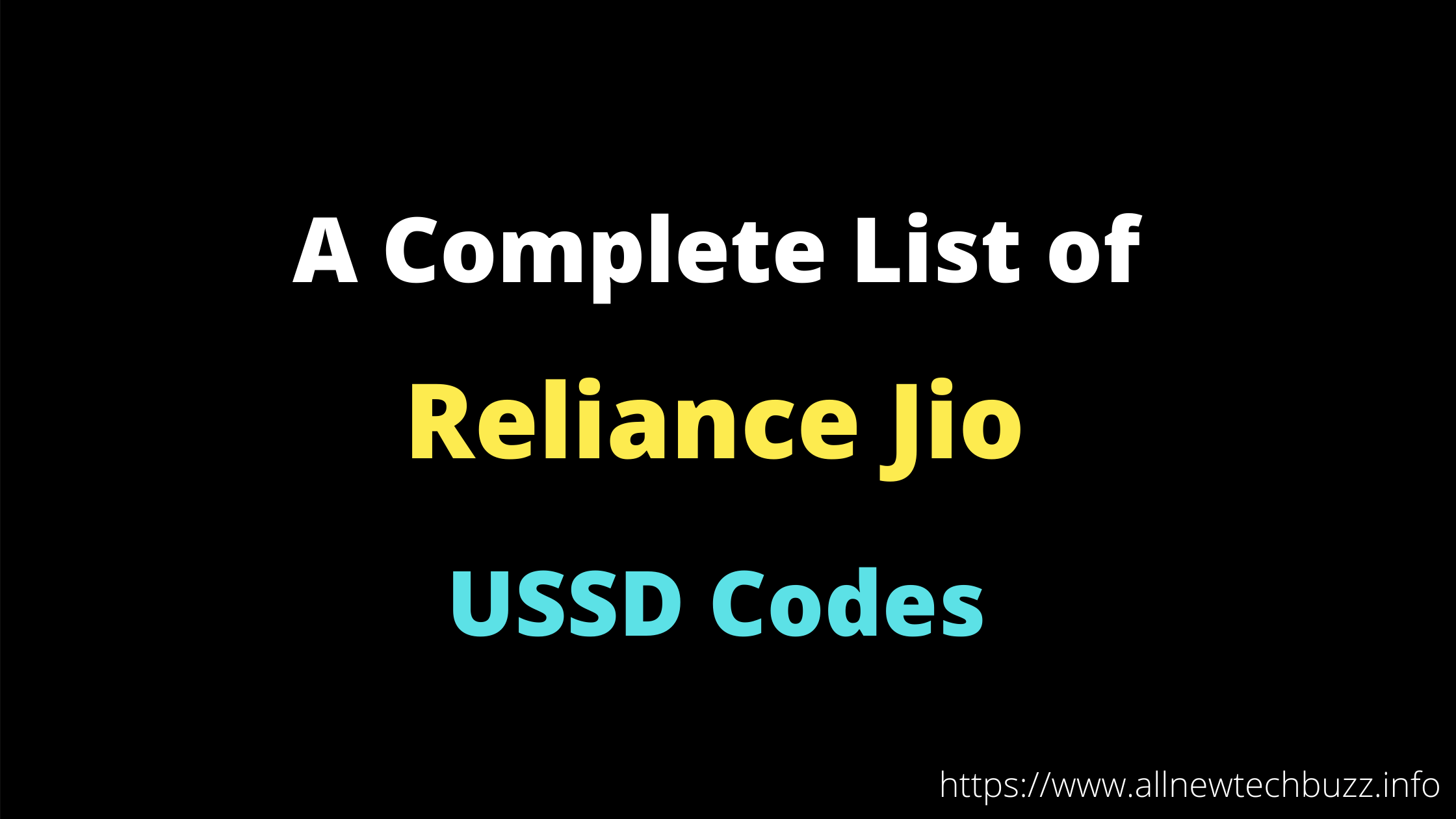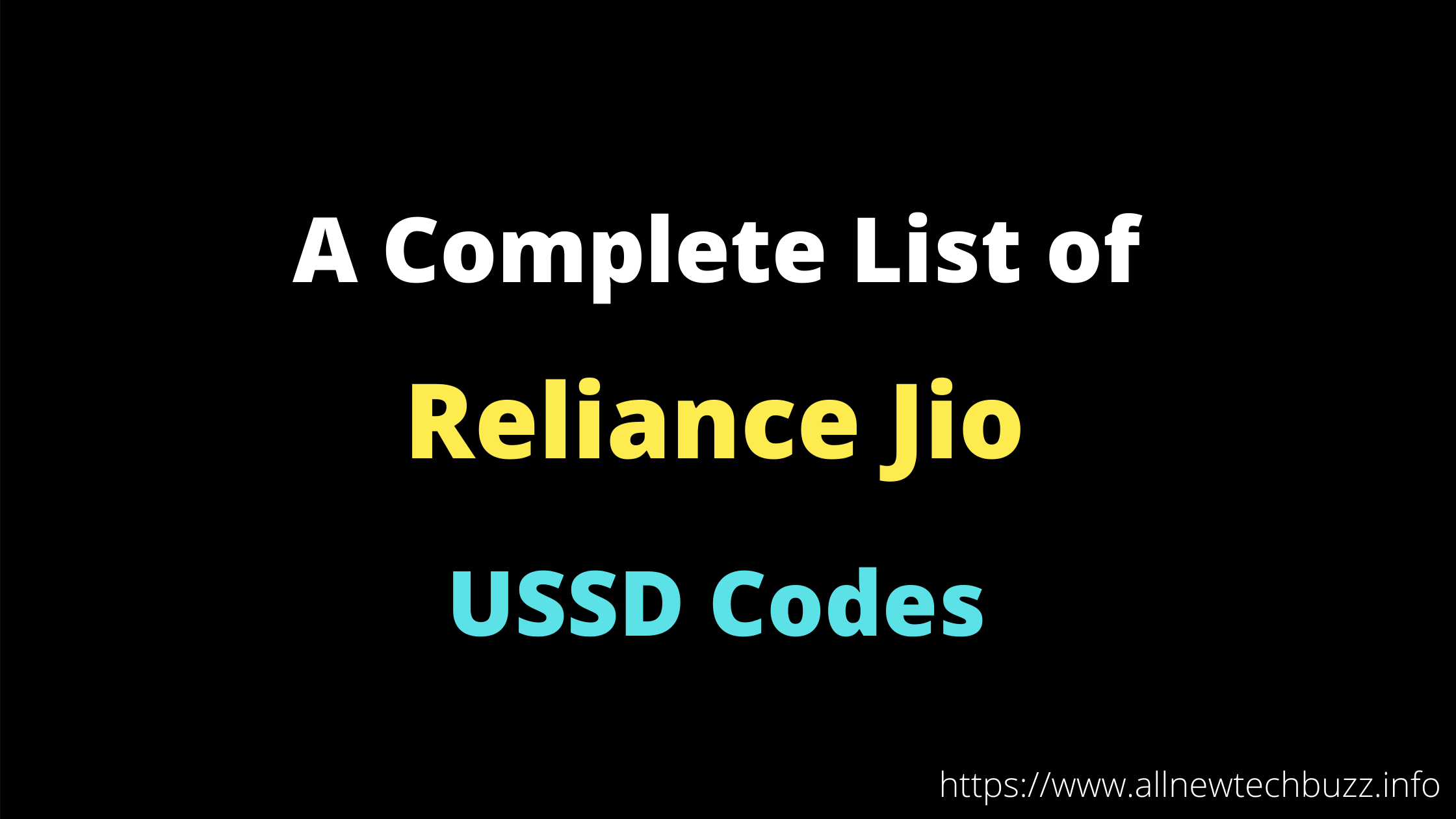 Also Read:
Reliance Jio USSD Codes List To Check Balance, Validity, Data Plan and Remaining Data Balance, Loan, and Offers
Here, we have shared all the mostly used Reliance Jio USSD codes list. You can apply the codes as per the information you need to get.
Know Jio number
Dial – *1#
Know the SIM/Phone number of the JioFi device
SMS – JIO to 199
Know Talktime/Balance
Dial – *333#
Check Call Rate/Charge
SMS – TARIFF to 191
Activate 4G data (LTE/VoLTE)
Dial – 1925
(or)
SMS – START to 1925
Check 4G data usage & Remaining Data
SMS – MBAL to 55333
Check mobile prepaid balance & validity
SMS – BAL to 199
Check your current tariff plan
SMS – MYPLAN to 199
Check bill/Know bill amount
SMS – BILL to 199
Check net balance
Install & Use the MyJio app
Code to activate Jio Caller Tune
333311#
Code to deactivate Jio Caller Tune
333312#
Note:
Dial *333# to check your main balance.
Send a text message MBAL to 55333 (toll-free number) to receive your main balance details via SMS. As it is a toll-free number, Jio will not charge You for sending an SMS to the number provided.
There is no USSD code to check your remaining mobile internet data in Reliance Jio. But, whenever you disconnect the internet on your mobile, you get an SMS informing the last session's data and the remaining data.
Know your Jio Mobile Number/SIM Number
For any mobile network operator, you can mostly check your number using your mobile phone by dialing USSD code *1#. You will get a message on your mobile screen, providing your mobile number. You can also check your Jio SIM number using MyJio Android mobile app.
Check Main Account Balance
There are two ways to check your Jio mobile number's main balance:
Via Sending the SMS: Send a text message from your Jio SIM by typing MBAL to 55333. The number provided is toll-free, and you will get your main balance details via SMS.
Via Dialling the Number: You can get your main balance details by dialing *333#. After dialing the provided code, a message will be displayed, providing your main balance information on the screen.
Check 4G Data Balance
To check the 4G mobile internet data balance, you can send a text message MBAL to 55333. It is a toll-free number.
Check Data Balance
To check the mobile internet data balance, you can use the USSD Code *333*1*3*#. On dialing the provided code, you can get the Data related information on your mobile screen.
Check Remaining SMS Quota Balance
Reliance Jio offers its customers to send 100 SMS daily and a total of 3000 SMS every month. So, you can check your Jio SMS balance following the given steps below:
Method 1: Dial the Reliance Jio USSD code *367*2# to know your SMS balance.
Method 2: Open MyJio mobile app on your Android or iOS device or any other device supporting the MyJio app.
Click on Manage Your Account > Click on Balance > Click on SMS.
Check your Prepaid Balance and Validity
To know the prepaid balance quickly, send a text message BAL to 199.
Know your Postpaid Bill Amount
If you are a Jio Postpaid customer, you can send a text message BILL to 199 to know your Reliance Jio Postpaid Bill amount.
Check your Tariff Plan Subscription
If you have forgotten or are not sure about the tariff plan and the validity of your Jio Subscription Plan that you have subscribed to, you can send a message MY PLAN to 199.
Additional USSD Codes for Jio
| | |
| --- | --- |
| To activate 4G mobile internet or data on Jio | SMS – 'START' to 1925 or Call 1925 |
| To check the Internet balance on Jio | Dial – 3331*3# |
| To activate missed call alert on Jio | Dial – *33332*1# |
| To deactivate missed call alert on Jio | Dial – *33332*2# |
| To check VAS (Value-added Service) balance of Jio number | Dial – *33314*1# |
All Reliance Jio SMS-Based Keyword Code to Check Your Mobile Balance
In Reliance Jio Services, you can dial *333# to check the balance validity. You can check every plan's validity with the help of the MyJio App or the provided toll-free number. From the MyJio app, you can easily get details of Balance Validity, Internet Data Usage Information, Jio Sim Mobile Number, SMS Balance Check & more.
Send an SMS "BAL" to 199 – Voice/SMS/Data balance
To know your Jio number Voice/SMS/Data balance-related details, send an SMS "BAL" to 199.
To know all the details, you can also call another toll-free number 1299 you will get an SMS having all the balance details.
Using Reliance Jio's 'MyJio App' to check Mobile number, Data & Balance
Users can check their balance, data & sim number using the MyJio app. Above we shared an SMS-based process, but if you are not aware of it, you can follow the MyJio app method for checking balance & data validity on your phone.
Here, we have provided a step-by-step tutorial for you; follow these steps and check all the details through the android app.
Step 1: Download the Reliance MyJio app.
Step 2: Enter Your Jio Number and log in with your OTP Password.
Step 3: After successfully logging into the app, it will display the balance, validity, and other related services on the dashboard.
We provided you with the information about the Jio USSD Codes List to check balance, validity, data, loan, offers & more. We hope you like the article, and it is beneficial to all the Reliance Jio customers. If you think the article is informative, please do share it with your friends on Social Media.